You have decided to start or grow your business - and now you need investment. But where do you start?
You've decided to launch or grow your business - and now you need investment. But where do you start?
Our popular How to Attract the Right Investors online workshop gets to the heart of what it takes to successfully raise investment, all based on the real-life experiences of hundreds of entrepreneurs (including the presenter).
This engaging webinar, run in partnership with the British Library Business & IP Centre, packs a massive amount of invaluable content into less than half a day to equip you with a simple-to-follow, step-by-step approach to securing investment.
You'll get insider information on the way investments are made and be given access to proven pitching templates and strategies.
In a nutshell
We'll cover how to secure investment through:
crowdfunding
angel investors
venture capital
...and will help you:
Decide which investment avenues are right for your business
Learn the quickest and most effective way of finding investors
Secure the best deal and valuation for your business
Save you time, money and energy in your search
Agenda
14.00: The Kite Test - how your proposition will fly with investors
15.00: Q&A
15.15: 45-minute break
16.00: The Path - how to reach the right investors
17.00: Open Q&A (optional)
17.30: Close
Who is it for?
This webinar is ideal for ambitious entrepreneurs who are either in the start-up phase and are unsure of where or how to raise the capital to launch, or are already trading but need more capital to reach profitability and scale.
Your questions
This is not just a presentation. We'll be opening up the webinar for live questions and answers to help you figure things out during this challenging time.
We'll also be giving you road-tested formulas and templates for attracting investment that have been evolved over a decade and validated by hundreds of investors.
By the end of the workshop you will:
Understand the advantages and disadvantages of various investment options
Know how to launch a successful crowdfunding campaign in double-quick time
Have a proven template for creating a winning Executive Summary
Know where and how to secure Venture Capital
Understand how to take advantage of new government tax schemes
Be able to value your business accurately
Have an 'insiders list' of recommended small-business-friendly VCs, angel networks, lawyers, crowdfunding sites and more
Know the best methods for dramatically increasing the credibility of your team with investors
Have received priceless tips on how to pitch your business to an angel investor
Know how to create a winning video pitch for crowdfunding
Understand how to avoid the legal pitfalls when securing any investment
Have a clear understanding of how to play the funding game
Expert speaker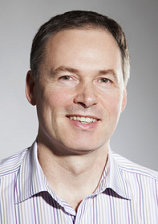 Paul Grant knows what it's like to be on both sides of the funding fence. As an entrepreneur he raised funds for his own business, securing capital from business angels, bankers, family and friends, and even a government grant.
After seven years of trading, he exited his business in 2003 and was invited to join a private equity company, Capital Partners, eventually heading up the business angel division. Here he had access to nearly 5,000 angel investors and reviewed more than 1,000 business plans every year.
During this time Paul learnt a lot about why so many businesses fail to secure the funding they need in the start-up and growth phases. Paul has met with many investors, bankers, and venture capitalists over the years and in the course of his work has uncovered what they are really looking for.
More importantly, Paul has developed an approach to raising capital that works. He is keen to share with you what he has learnt as an entrepreneur and as an industry insider.
About the BIPC
Don't forget we have over £5m worth of online market reports from top publishers Mintel, Frost & Sullivan, Euromonitor amongst others, company data for over 144 million UK and global companies, over 60 million patents and more. With a Reader Pass you can access all of these resources for free before or after your workshop (or in the break if you can't keep away!) and get your business ahead of the competition.
Details
Name:
Webinar: How to attract the right investors
Where:

Online

When:
, 14:00 - 18.00
Price:
£50 + booking fee
Enquiries:
+44 (0)20 7412 7901
bipcworkshops@bl.uk


Book now