Are you lost in Startup Land, unsure of the next steps to launch or grow your business?
You're not alone. Early-stage entrepreneurs face so many variables to get their business off the ground that it's not unusual for progress to grind to a halt.

In fact, the startup landscape can appear so complex that many never start. And those who do can end up making costly mistakes.

In this new online event, funding expert Paul Grant outlines The Kite Method™: four key strategies to help you launch and grow your business successfully in 2023.
In a nutshell...
By the end of this event, you'll know…
Whether your customer offer is compelling for investors
How viable your startup is for future growth
Ways to create a sustainable advantage by leveraging your idea
Strategies for gaining traction without relying on investment
How to recruit a credible team that is set to scale
The exact formula and tools you need to pitch successfully to investors
How to adopt a winning business model for your idea
The best method to accurately value your early-stage business
Extra guidance
This event comes with a free BONUS tool and a video walk-through that will help you identify the strong and weak points in your business so you can:
Focus on the areas that will have the biggest impact on growth and
Free your time up to innovate more
Who is this event for?
Ambitious early-stage entrepreneurs who are at seed stage and are looking to gain traction, build a team and raise investment. If you're eager to move faster to get your scalable business off the ground, this is the event for you.

Your Questions
This is not just a presentation. We'll be opening up the session for live Questions & Answers to help with any specific challenges you have around launching and growing your business.

Don't miss this opportunity to get your startup flying in 2023. We look forward to connecting with you!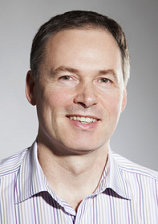 Paul Grant knows what it's like to be on both sides of the funding fence. As an entrepreneur he raised funds for his own business, securing capital from business angels, bankers, family and friends, and even a government grant.
After seven years of trading, he exited his business in 2003 and was invited to join a private equity company, Capital Partners, eventually heading up the business angel division. Here he had access to nearly 5,000 angel investors and reviewed more than 1,000 business plans every year.
During this time Paul learnt a lot about why so many businesses fail to secure the funding they need in the start-up and growth phases. Paul has met with many investors, bankers, and venture capitalists over the years and in the course of his work has uncovered what they are really looking for.
More importantly, Paul has developed an approach to raising capital that works. He is keen to share with you what he has learnt as an entrepreneur and as an industry insider.
About the BIPC
Don't forget we have over £5m worth of online market reports from top publishers Mintel, Frost & Sullivan, Euromonitor amongst others, company data for over 144 million UK and global companies, over 60 million patents and more. With a Reader Pass you can access all of these resources for free before or after your workshop (or in the break if you can't keep away!) and get your business ahead of the competition.
Details
| | |
| --- | --- |
| Name: | Webinar: How to take a stalled startup to new heights with traction and capital |
| Where: | Online |
| When: | , 15:00 - 16.00 |
| Price: | Admission: Free entry |
| Enquiries: | bipcworkshops@bl.uk |
| | Book now |