What are the latest crowdfunding trends and techniques?
Join funding expert Paul Grant on this live webinar as he explores the latest trends and techniques for raising capital via crowdfunding; how to avoid the common pitfalls; and ways to discover an approach to crowdfunding that works best for you.
In a nutshell
You'll learn:
A step by step approach to crowdfunding for your business
Types of crowdfunding
The best crowdfunding platforms
How to structure and value your deal
How to receive crowdfunding without releasing equity
How to secure a loan through crowdlending
Whether crowdfunding is right for you
How to structure your crowdfunding pitch
What tax breaks you need to know about
How to market your crowdfunding deal
How others have successfully raised capital through crowdfunding
The new initiatives being introduced by the main equity crowdfunding platforms to ensure your chances of raising capital remain high during the Covid-19 crisis
Who is it for?
Entrepreneurs at all stages - whether you're about to launch your business or have an established business.
Your questions
This is not just a presentation. We'll be opening up the webinar for live questions and answers to help you figure things out during this challenging time.
We'll also be giving you road-tested formulas and templates for attracting investment that have been evolved over a decade and validated by hundreds of investors.
This webinar series
We've seen huge shifts in our way of life as part of the fight against Covid-19 in the past several weeks.
Entrepreneurs around the world have been adjusting their approaches to business and building new capabilities to meet their customers' current and future needs.
This special webinar series from
The Funding Game
, run in partnership with the British Library Business & IP Centre, is designed to help you navigate the current crisis so that you and your business can emerge the other side stronger than ever.
Expert speaker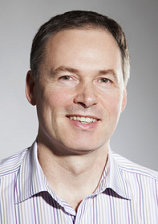 Paul Grant knows what it's like to be on both sides of the funding fence. As an entrepreneur he raised funds for his own business, securing capital from business angels, bankers, family and friends, and even a government grant.
After seven years of trading, he exited his business in 2003 and was invited to join a private equity company, Capital Partners, eventually heading up the business angel division. Here he had access to nearly 5,000 angel investors and reviewed more than 1,000 business plans every year.
During this time Paul learnt a lot about why so many businesses fail to secure the funding they need in the start-up and growth phases. Paul has met with many investors, bankers, and venture capitalists over the years and in the course of his work has uncovered what they are really looking for.
More importantly, Paul has developed an approach to raising capital that works. He is keen to share with you what he has learnt as an entrepreneur and as an industry insider.
About the BIPC
Don't forget we have over £5m worth of online market reports from top publishers Mintel, Frost & Sullivan, Euromonitor amongst others, company data for over 144 million UK and global companies, over 60 million patents and more. With a Reader Pass you can access all of these resources for free before or after your workshop (or in the break if you can't keep away!) and get your business ahead of the competition.
Details
| | |
| --- | --- |
| Name: | Webinar: How to raise equity capital through crowdfunding |
| Where: | Online |
| When: | , 15:00 - 16.00 |
| Price: | £27 |
| Enquiries: | bipcworkshops@bl.uk |
| | Book now |